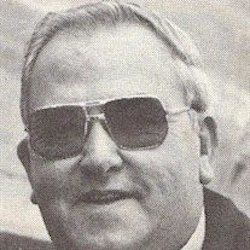 Howard "Bud" E. Canter, age 84, of Chippewa Lake, passed away on October 31, 2018. He was born on November 20, 1933 in Lawrence Township, OH to the late John and Violet (nee Woodruff) Canter.
Howard enjoyed fishing, hunting, family and friends.
He will be dearly missed by his wife Jane; daughters, Patricia (Jeff) Goble, Linda (Terry) Gordon; brother, Carl William (Lora) Canter; granddaughter, Amanda (Jason) Gordon; and great-granddaughter, Annalyse.
He was preceded in death by his daughter, Brenda; his sisters, Geraldine Harrison, Jane Moss and Judy Mann.
Friends may join the family for Howard's visitation on Monday, November 5, 2018 from 4:00 PM to 7:00 PM at Carlson Funeral Homes & Cremation Services, 3477 Medina Road, Medina, OH 44256. A Celebration of Life will be held for Howard immediately following at 7:00 PM at the funeral home.
The family suggests donations be made in Bud's name to Medina Izaak Walton League, 581 S. Broadway St., Medina, OH, 44256.