Read 1000 Books Before Kindergarten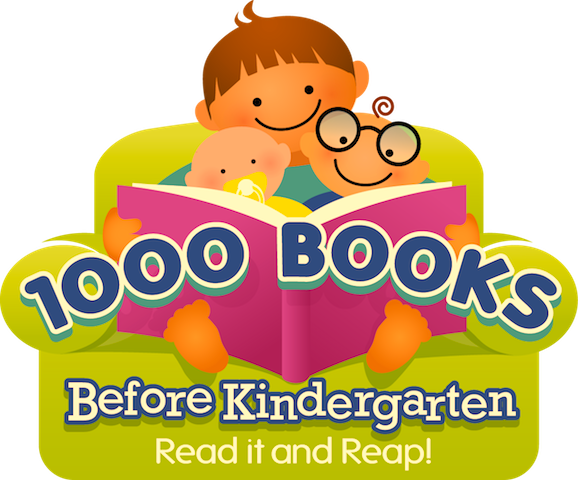 Accept the challenge to read 1000 Books Before Kindergarten. Medina County District Library is joining a national campaign to help babies, preschooler and their families on the path to early literacy.
The 1000 Books Before Kindergarten campaign is implemented by the library's children's team and begins January 22, which coincides with the first week of winter storytime sessions.
Parents and caregivers can pick up a packet at any MCDL location, including the Bookmobile. Inside they will find instructions and a sheet to log their first 100 books read. With each 100 books, children can earn a small prize.
"We wanted to launch this with storytimes because it's a great audience to introduce the concepts to", says Gail Ebey, Medina Library Children's Department Supervisor. "We are also distributing the first sheet to more than 1500 day-care students that MCDL staff provide storytimes to each month. We really want to make an impact on parents and caregivers that reading is so important for future success in school."
Sign up for storytimes at mcdl.info/storytime or attend other library events to help make the trek to 1000 Books Before Kindergarten and count those books, too!
"Don't worry, reading the same book over and over again counts each time AND helps your child build on language skills, so go ahead and read that Thomas the Train book - again!", says Ebey.
To learn more go to mcdl.info/1000Books or download the 1000 Books Apps for iPhones and Droids at the App stores.